Destination Wedding in Italy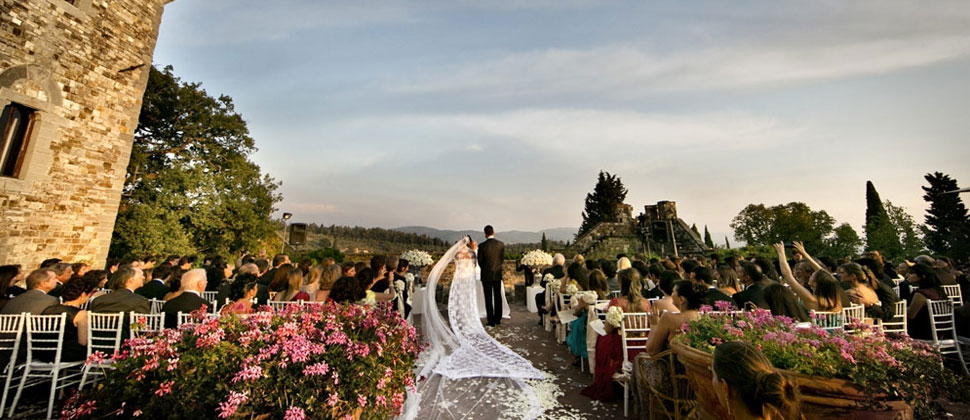 Italy is a perfect choice for an elegant wedding as this country is known for art, ancient history, top-notch cuisine, and abundant wine. If you browse the cities of Italy for planning your destination wedding, you will need a moment to soak in the sweet life from afar. Whether you want to experience a romantic Gondola ride in Venice, enjoy the Amalfi Coast, or Milan, all these places will linger long after your vibrant wedding in Italy.
The proficient wedding designers have fine knowledge for organizing personalized wedding events, each tailored uniquely according to the wedding couples. We love to manage all things to make the wedding a memorable beginning of your life-long journey of romance and are here to make your vision come to life. Let us aid and plan your perfect destination celebration!
Destination Wedding in Italy Means Having an Incredible Wedding
Italy comprises lots of elements which make a destination wedding perfect. Whether it's Tuscany hills or Amalfi coast or a terrace in Italian Riviera, Italy gives you many choices where you can hold your wedding and turn your wedding day into a memorable vacation for you and your guests. As far as, your choice for having your destination wedding goes- there are no better destinations in the world than the wedding venues in Italy.
In recent times, countless celebrities and prominent people have taken their marriage vows at different wedding venues in Italy. Meanwhile, none of them has been seen disappointed, which makes Italy one of the topmost destinations in the world. By having your destination wedding in Italy, you can experience a dream come true in the middle of nature, iconic architecture, and brilliant beauty.
Wedding Services
Testimonial
Copyright© V3 EVENTS & ENTERTAINMENTS PVT.LTD 2018, All right reserved.