Destination Wedding in Kathmandu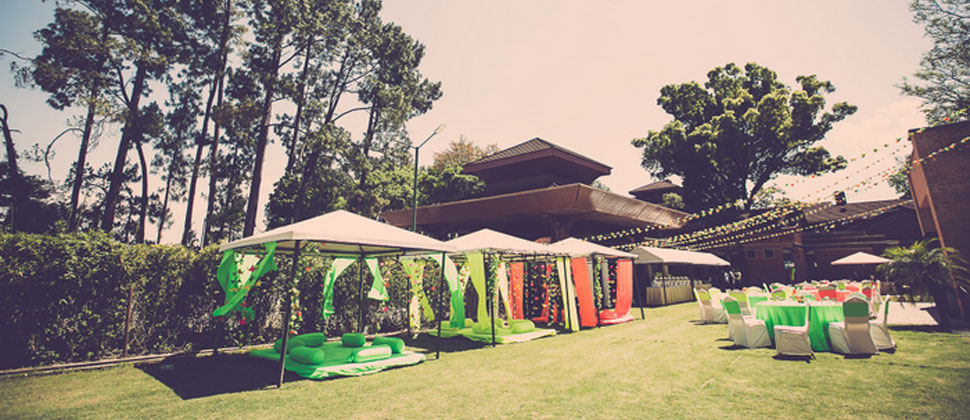 Kathmandu, Nepal is a popular wedding destination amongst Indians. It's a nearby location, having no visa requirements or hassles and easy to reach the place. Being in the lap of mighty Himalayas, Kathmandu is scenic and having plenty of sightseeing opportunities for guests. Also, it's very economical, having friendly language and food orientation etc. is not a problem.
Choosing Kathmandu for destination wedding means a whole lot of fun. Five and four-star establishments here feature wooden carvings with priceless heirloom pieces and antiques. Such environment gives a charm of the rawness of nature.
The team of Wedding Designers at V3 Events & Weddings can support to coordinate and smoothly execute the wedding processes. We put our best resources for wedding organization so that you can have a lovely wedding and have help choosing the right spot for the sangeet, mehendi, shaadi, reception and can enjoy your special moments without sweating the small stuff.
Destination Wedding in Kathmandu Means Having an Exotic Wedding
For couples thinking for a unique place for their wedding, Kathmandu can be the best answer. Whether you are thinking of a traditional Nepali Hindu wedding in a temple or an exclusively tailored dreamy wedding in the snowy mountains, come to the mountains of Nepal for the wedding experience of your choice. Make sure to have a simple classy wedding with raw nature and calm surrounding by having your wedding at Kathmandu. With numerous serene locations surrounded by mesmerising mountain ranges and picturesque terrains, the couples will love the ambience of Nepal as they will fall for the amazing atmosphere.
Along with the natural beauty, this place is also having strong Hindu mythological significance and there are many historical places, such uniqueness makes Kathmandu a prominent option for the destination wedding. Get your dreams of having an exotic wedding come true through destination wedding in Kathmandu.
Wedding Services
Testimonial
Copyright© V3 EVENTS & ENTERTAINMENTS PVT.LTD 2018, All right reserved.