Destination Wedding in Malaysia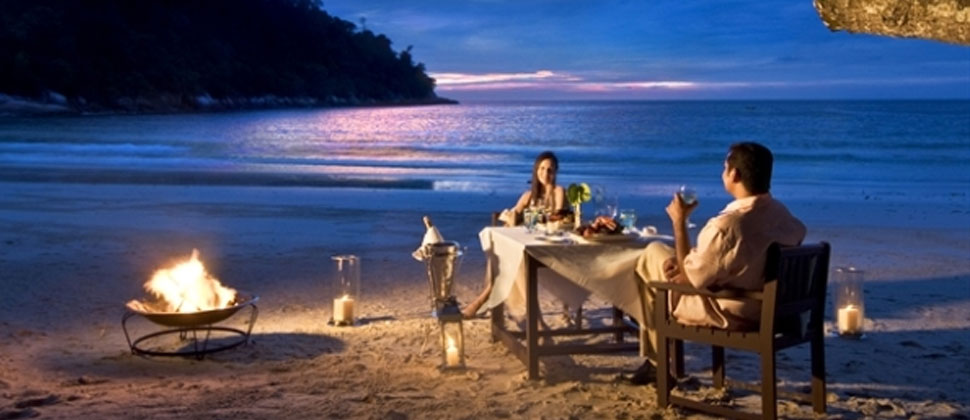 Malaysia is a vibrant country having warm, tropical weather and various festivals and events celebrated throughout the year. Along with being a shopper's paradise, Malaysia can also be considered a lover's paradise. This country constitutes so many dreamy locations where you can celebrate your special union with your special one.
As your wedding day should be one of the best days of your life. This is why our wedding designers are willing to go the extra mile to organize the perfect wedding event for you. Having destination wedding in Malaysia with our team of specialist wedding designers will conjure up pleasant memories for many years in the future.
Destination Wedding in Malaysia Means Having aDream Wedding
Imagine a place comprising white sand beaches while sunrays melting in the sky with mountains in the backdrop and tropical forests in the surroundings with fascinating flora and fauna; don't you find that an incredible setting for your wedding? You can get the experience of all these elements by simply planning a destination wedding in Malaysia.
Whether you want a glitzy and very urban Kuala Lumpur, or stunning beaches with turquoise waters and calm, pristine shores of Langkawi, you can easily find the environment you would like to have at your wedding though planning a destination wedding in Malaysia.Stylish and elegant hotels, throbbing nocturnal life, idyllic colonial architecture, mosques and temples along with the skyscrapers, shopping malls and street markets are the elements which simply makes Malaysia an incredible place for having the destination wedding.
Wedding Services
Testimonial
Copyright© V3 EVENTS & ENTERTAINMENTS PVT.LTD 2018, All right reserved.