Destination Wedding in Agra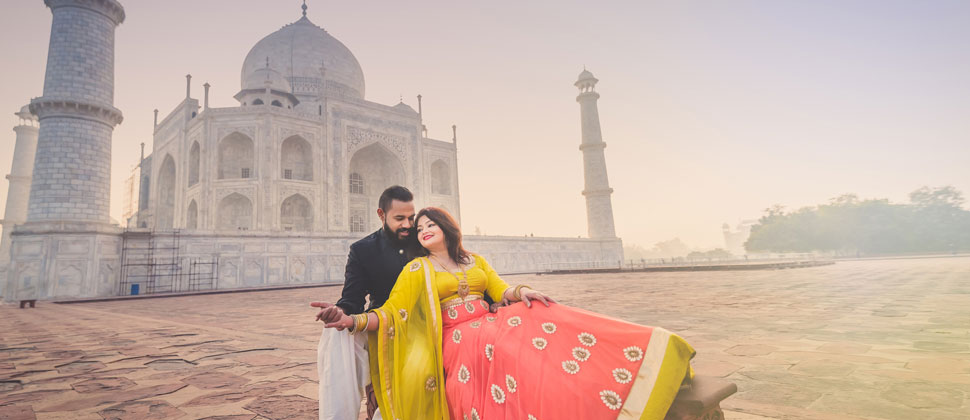 The pioneer love symbol, the Taj Mahal resides here at Agra. Getting married with the view of such charming example of the delicate marble work and the beautiful architecture can generate a strong bond between the two souls.
The sparkling white marble at Taj Mahal makes it shine like a moon and memorable for you for the life. TheV3 Events & Wedding can make your dream of a wedding in front of Taj Mahal come true, we will plan it in the best manner for you.
Agra has its charm and through our expertise in wedding planning, we capture this charm for you which will strengthen and never fade away. If you choose the Agra as a destination to tie the knot, and your heart will pound for it to come year after year after year to cherish the wedding moments.
Destination Wedding in Agra Means Having a Dream Wedding
Agra is having the symbol of love "Taj Mahal" and hence, for couples who want to give their wedding an epic quotient, Agra is a splendid choice. Being one of the most visited tourist spots in India and having one of the Seven Wonders of the World located in its territory, Agra is undeniably a perfect location for a wedding. This city simply symbolizes the everlasting love that defines the deepest relationship that can be possible in between two people.
This beautiful destination is having a beautiful blend of rustic and royal charm. Let us plan and organise an outstanding and incredible wedding for you in the city of love. Make your wedding an unforgettable event for yourself as well as for your guests.
Wedding Services
Testimonial
Copyright© V3 EVENTS & ENTERTAINMENTS PVT.LTD 2018, All right reserved.