Destination Wedding in Goa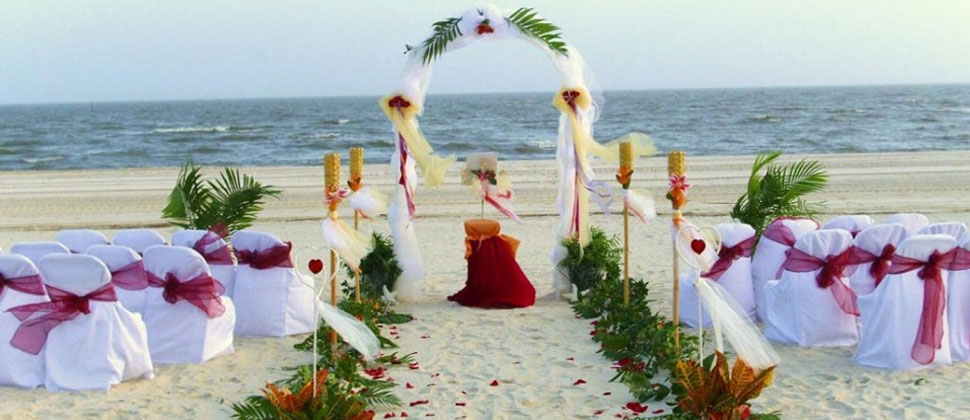 Our Destination Wedding Designers have organized a number of joyful destination weddings in different cities and locations in India including Goa. A destination wedding at such exotic place permits you to invest quality energy with your loved ones.
Being one of the most happening destinations in India, as you visit Goa first picture that comes to your mind is tourist relaxing on sandy beaches near the blue sky. A tropical paradise, Goa is enchanting all year round and that perfect picture postcard setting enchants the couple marrying soon. Such wedding becomes an unwinding session for more than three or four days, gaining cheerful experiences for quite a long time to come.
A destination wedding is best when organized by a specialist like wedding designers at V3 Events & Entertainments who can support the remarkable arrangement and assessment that it takes.
Destination Wedding in Goa Means Having a Dream Wedding
If you love beaches and always imagined of living by one or if you want to fulfil your wedding dream with the soothing and inspiring Boho beach vibes, then the destination wedding in Goa is the exact thing for you! Being an exotic place, Goa is has always mesmerised couples for having their wedding there. Goa is full of so many places where you can expect a nice vacation time with the picturesque beach setting, wine, and amazingly fine set up with your dear ones.
For organizing your wedding in the way you've imagined with minimum glitches, you might want to hire professional wedding planners. Get your destination wedding in Goa organised by the professional wedding planners from V3 Events and Weddings and make those moments unforgettable.
Wedding Services
Testimonial
Copyright© V3 EVENTS & ENTERTAINMENTS PVT.LTD 2018, All right reserved.