Destination Wedding in Bangkok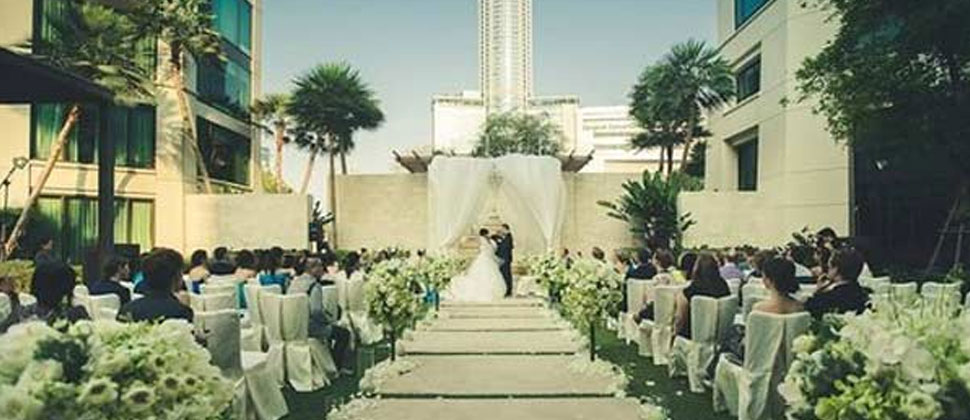 Bangkok is a paradise and one of the most vibrant cities situated in Thailand. As this city is having an extravagant environment, colorful culture, great nightlife and more, it becomes a perfect choice as a destination for your wedding. For an Indian wedding, the proximity of Thailand from India also becomes one of the prime benefits, if chosen for the destination wedding.
Organizing a Destination wedding in Bangkok with the assistance of our wedding designers will certainly make it captivating affair to remember. As the Bangkok shows amazing hospitality, having beautiful sights, a fusion mix of big city life and relaxed chilled out spots with interesting cuisine and culture, makes it a perfect destination for a super memorable wedding. Our expert wedding designers keep all these elements in their mind and put them to make your wedding unforgettable.
Destination Wedding in Bangkok Means Having aDream Wedding
The beautiful city of Bangkok is having a long list of benefits for having a destination wedding there. Stunningly charming venues with picturesque natural settings can easily transform a wedding into a fairy-tale wedding. By having your wedding planned in Bangkok, not only you will be experiencing unique and unforgettable moments but also satisfying your wanderlust.
As Bangkok is having numerous choices for wedding venue from marvellous gleaming temples to the bustling Chinatown, Bangkok proves to be oriental heaven. Along with these, Bangkok offers many spectacular wedding Hotels and Resorts.Let our team of proficient wedding planners plan your dream wedding at an extravagant five-star hotel/resort or a trendy outdoor venue, and get assured to experience the famed Thai hospitality. Make your wedding in Thailand unforgettable by having destination wedding in Bangkok.
Wedding Services
Testimonial
Copyright© V3 EVENTS & ENTERTAINMENTS PVT.LTD 2018, All right reserved.