Destination Wedding in Koh Samui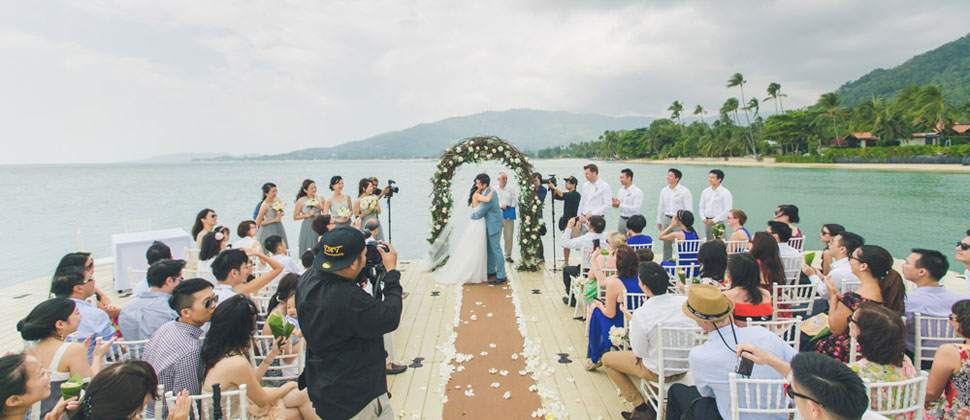 Koh Samui is situated in Thailand and known for its beautiful beaches and tropical island atmosphere, perfect for an exotic destination wedding. By choosing this place for your wedding you are going to get endless sunshine, delicious local cuisine, and unmatched value for your special day. Koh Samui is a picturesque place with a backdrop of white-sand beaches, sparkling green seas, lush forest and swaying palms. Your wedding event will be a trip to paradise for you and your guests.
Our wedding expert delves into the ideas, trends, and fashions that can help you plan your perfect destination wedding. They offer best implementations for everything from outfits to catering, drinks to table decorations, with an extraordinary focus on the joys of a tropical wedding, as well as details of wedding planning in advance and possible glitches to avoid.
Wedding Services
Testimonial
Copyright© V3 EVENTS & ENTERTAINMENTS PVT.LTD 2018, All right reserved.