Destination Wedding in Rayong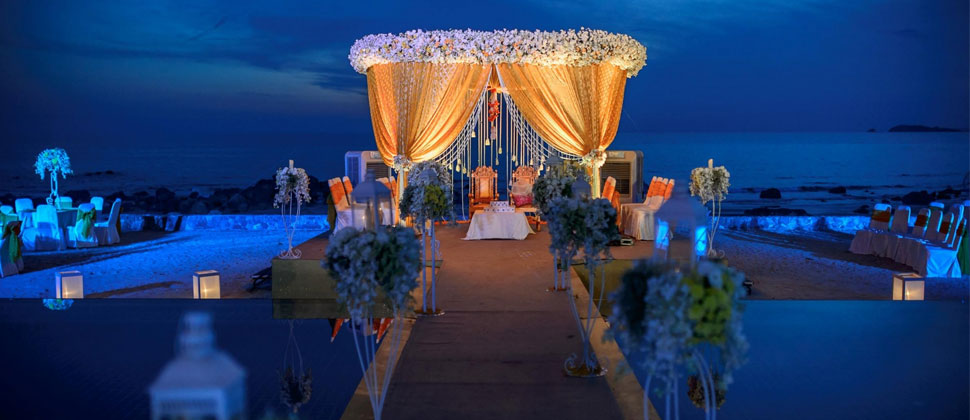 Rayong is a delightful seaside province located on Thailand's Eastern Gulf coast. It is known for its pristine beaches stretching along its 100-kilometer coastline and its scenic waterfalls set amidst majestic natural surroundings. Rayong is a popular choice as a location for having Destination weddings.
Being a team of proficient team of wedding designers, V3 Events & Weddings ensure that your big day is going to be dazzling as you've imagined it to be. Our expert wedding planners successfully create many precious memories for our couples through their sharp skill of event management. With a collective team effort of weddings designers, V3 Events & Weddings is translating each wedding into something beyond exceptional and cherished. With a friendly & professional approach, the team at V3 Events & Wedding takes the nuisance out of wedding through smart planning, allowing clients to relax and enjoy the special day.
Wedding Services
Testimonial
Copyright© V3 EVENTS & ENTERTAINMENTS PVT.LTD 2018, All right reserved.