destination wedding in dubai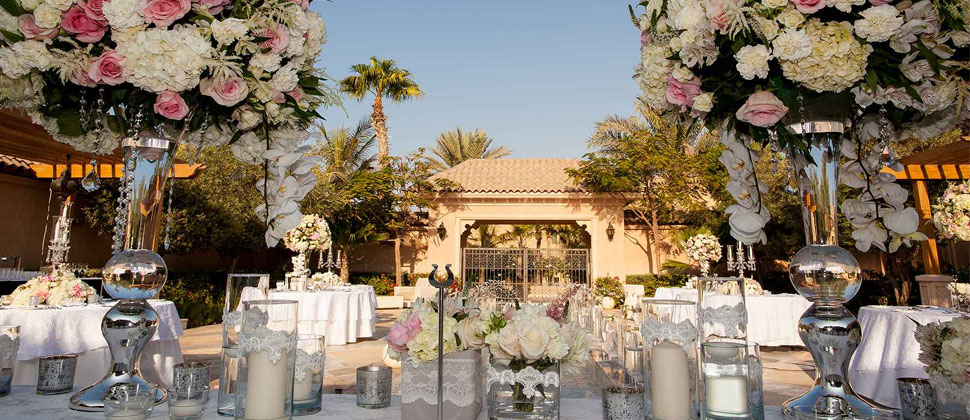 Dubai is an epitome of luxury and style. It's an exotic option for a destination wedding and a great place for Arabian-themed desert wedding, luxurious wedding, or beach wedding. Here, you'll see a fusion of traditional Middle Eastern style elements with modern global trends, not only in the architecture of Dubai's notable buildings but also in the variety of cuisine available. The weather is calm and usually always sunny.
Dubai is an exciting option as a wedding destination and for having exuberant and elegant wedding event. This city is viable and convenient to plan a wedding in with the destination wedding designers from V3 Events & Weddings. All of our specialist wedding designers have a precise understanding of Indian weddings and their requirements and make the most of the chance they get to show their expertise.
Destination Wedding in Dubai Means Having a Dream Wedding
Dubai is among the top choices for destination weddings as it is an exotic, luxurious destination which offers your guests an unforgettable wedding experience. It offers numerous elements of elegance and style. You will find wedding venues in Dubai unlike any other, as this city comprises the best kind of architecture and iconic skyscrapers. From the top of 2,716 feet tall BurjKhalifa, the tallest building in the world, you can easily get the mesmerising panoramic views of the city.
Dubai is home to innumerable hotels and resorts. You can also choose a venue from free, public beaches; also it has several artificial islands, including the palm-shaped Palm Jumeirah. Whatever setting you may be dreaming about your wedding, you can get it in Dubai. Let us plan your perfect destination wedding in Dubai. Let our team help make your destination wedding unforgettable.
Wedding Services
Testimonial
Copyright© V3 EVENTS & ENTERTAINMENTS PVT.LTD 2018, All right reserved.