Wedding Designers in India
Best Wedding Designers in India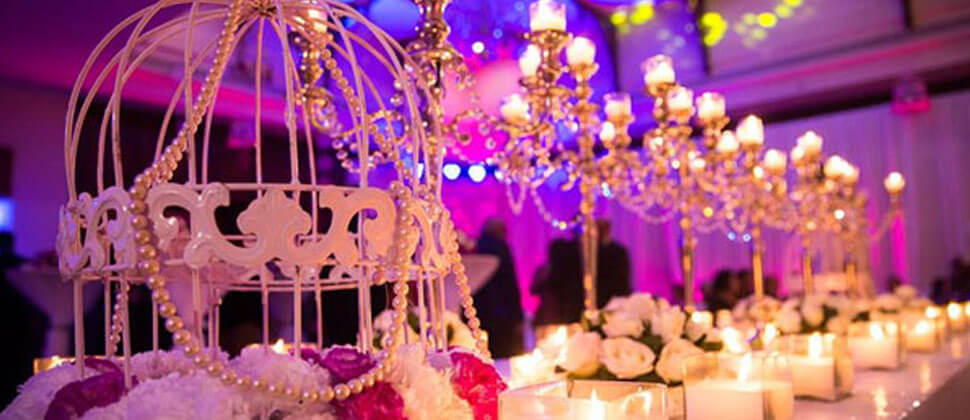 V3 Events & Weddings specializes in creating luxury weddings and events for esteemed client base spread throughout India. Having established a reputation as one of the leading Wedding Designers in India, we offer a bespoke service which is personalized to suit your requirements precisely. For planning each of the elements of a luxury wedding in a brilliantly synchronized manner, we work in association with some of the best vendors and suppliers. This collaboration has always created something absolutely outstanding.
As a truly professional team of Wedding Designers in India, we know that our esteemed clients will be having a busy and demanding lifestyle, so our task is to not only to mitigate the stress that comes with organizing a wedding but also enable you to genuinely enjoy the wedding from inception to end. The team at V3 Events & Weddings constitutes talented Wedding Designers in India who are passionate about luxury weddings and will go to remarkable lengths to achieve perfection. To maintain a well-tailored approach towards our wedding planning projects, we only accept a limited number of wedding clients each year. This work method enables us to provide reliable commitment to design a show-stopping wedding.
We look to assist in all domains of the planning process from inception to end and beyond. Our full planning service is so comprehensive that it has elevated as one of the most noted Wedding Designers in India.
Our expert wedding designers organize each wedding event on a bespoke basis complimenting to your requirements, though we also offer the partial wedding planning and wedding-day service, as it may suit more your needs precisely.
Wedding Services
Testimonial
Copyright© V3 EVENTS & ENTERTAINMENTS PVT.LTD 2018, All right reserved.