Wedding Planner in Delhi NCR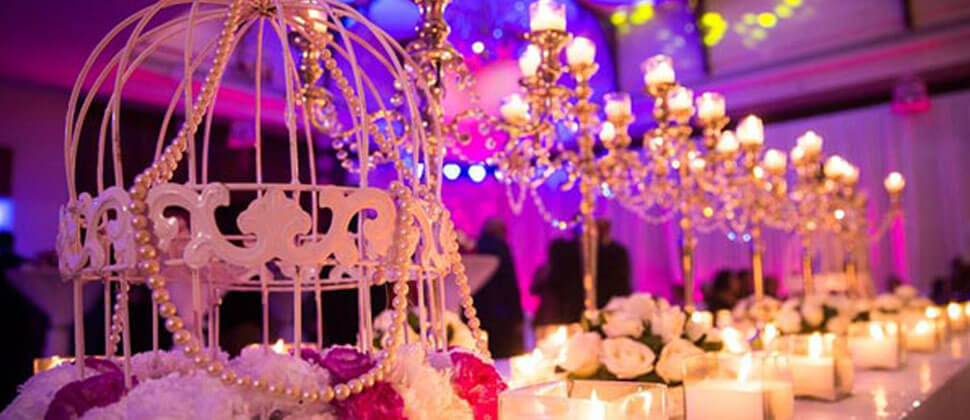 Make Your Wedding Memorable With Best Wedding Planners in Delhi
The wedding is one of the most important days in anyone's life. It's a lifetime bond between two souls with one another and a promise to spend their entire life being partners for each other. As one of the Best Wedding Planners in Delhi, V3 Events & Weddings helps in crafting & capturing the sweet memories of a wedding. We assist in providing a memorable wedding that bride and groom might have dreamt of.
Why we are the Best Wedding Planners in Delhi
Being the Best Wedding Planners in Delhi, the wedding designers at V3 Events & Entertainment follow the latest trends of the wedding in organizing and arranging a memorable wedding that will be remembered by all the guests. Right from designing trendy & classic Invitation card to organize a mesmerizing theme based wedding party; we keep all the contemporary quotients included to make your wedding hard to forget for each & every guest.
Let's have a glance on the functions which we manage as the Top Wedding Planners in Delhi to make your wedding a smile filled event.
Pre-Wedding Functions: Rouka, Sagai/Engagement, Bachelor's Party, Mehandi ki Raat, Sangeet/Musical-Night.
Post-Wedding Functions:Reception
Wedding Functions: Sehra Bandhi/Ghurchari, Reception of Barat, Latest Jaimaala Theme, Phere, Vidai.
Themes:
Let's have a look at some of the latest & outstanding weddings themes which are recommended:
Buddha
Arabian
Flower Valley
Krishna
Punjabi Village
Colors
Crystal
Ram Vivah
Bollywood
Spanish Flamingo
Moroccan
An evening in Paris
Santorini
Wedding Services
Testimonial
Copyright© V3 EVENTS & ENTERTAINMENTS PVT.LTD 2018, All right reserved.